Workshop Highlights
---
The 20th edition of the Italian Networking Workshop (INW) will be held in Madonna di Campiglio (TN), Italy, on January 22-24 2024. This annual workshop provides a forum to present recent and original work in various areas of telecommunication networks. It is mainly intended for researchers working in Italian Universities, Italian researchers working abroad, and anyone who wishes to connect with the Italian networking community. International speakers and attendees are most welcome and in fact growing in number in the last few years.
The scientific scope of the workshop is very broad, including network architectures and protocols, energy efficient networking, wireless technologies, mesh and sensor networks, wearable technologies, optical networks, software defined and cognitive networks, peer-to-peer networks, traffic measurements, security, data mining, big data for networking and performance evaluation (analysis, simulation, experiments). The main purposes of the Italian Networking Workshop are:
to present your latest research results, obtaining immediate feedback from the research community in a rather informal but thorough way;

to provide a nice and stimulating opportunity to get-together, especially for PhD students and young researchers, fostering discussions about scientific topics, as well as interaction with professors and researchers from other universities;

to join forces in the writeup of project proposals;

to do all of the above in a nice and comfortable location, enjoying good food and a bit of skiing.
The workshop is quite informal. Contributions are not published nor copyrighted, and participants are encouraged to submit the work presented here to the most appropriate international venues. When copyrighted by other organizations, the presented material will be handled according to the Copyright Transfer. It is not mandatory to submit a paper in order to present your contribution. If you are planning to attend you have to:
Register, see the registration page (early registration deadline November 3, 2023)

Book your Hotel room, see the venue page (deadline November 17, 2023). Note: as soon as you register, we will be sharing with you an online spreadsheet to search for people to share the room with if you are alone, enabling you to contain the costs

(Optional) Submit the title of your presentation (deadline December 8, 2023)

(Optional) Submit a contribution (not public, available only for the attendees) (deadline January 9, 2024)
Organizing committee

General Chairs: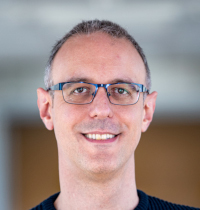 Prof. Paolo Casari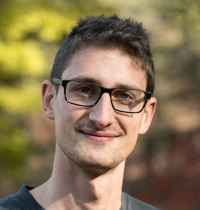 Dr. Michele Segata
For further information please contact us at inw2024.disi@unitn.it